Shop
Dice Bags And Nintendo DS Bags
...Go Back to the Shop
I make each drawstring bag from start to finish, from the cutting the fabric, and sewing, all the way to threading the drawstring, some i even design and print the fabric!
The bags measure around 5 inches wide and around 8.5 inches from top to bottom and are made to fit a Nintendo 3DS XL, smart phone, cards, dice, or whatever you're heart desires! :)

These bags have a inner lining making them much more durable than the average dice bag, and with TWO drawstrings, you don't have to worry about your dice falling out!

I do take custom orders!
Custom orders for these size bags are 15$ each (Plus shipping) and please allow one week creation time, not including the shipping time. This email address is being protected from spambots. You need JavaScript enabled to view it.
For custom orders, keep in mind WHITE fabric, i can print full color on, but if you want a color other than white, your design can only be one-color, as colors don't show up well on colored-fabric. It sounds a little confusing, but send me an email about what sort of design you are looking for, and we can discuss options :)
Below are the designs available on my ETSY page CLICK HERE to shop etsy, or This email address is being protected from spambots. You need JavaScript enabled to view it. .
Custom Printed pokemon bags- (Many more available! Click on an image to see more!)




Disney-

I worked with the owners of OCE Cheer and a cheerleading store called Stardust to create cute tshirts, banners, marketing flyers and ads, and whatever else they needed to be attractive and cute for their cheerleading and dance teams. Below are a few examples of my work.
Before...
This sketch is what they gave me to work off of.
After...
This is what that sketch turned into.
Banners for the opening of the store
wall graphics and "Silly bands" sign
All of the clothes with graphics printed on them were vectored and heat pressed by me
Sign above the shoe room door
Chalk board fun!
Door Graphic and Follow us facebook and twitter graphics
Inserts for the quarter machine
Wall Graphics
Little pink & black tags on the boxes
And the pink and black tags for the shoe wall, and the shoe of the month graphic
3D Graphics
Most of these graphics i made while I was going to Collins College where i learned 3D Studio Max and Maya. They were either various projects for class, or just for fun!
This is IMAGE HEAVY so please allow a moment to let these load!
the begining stages modeling of a motorcycle engine


Playstation 2


My iPod during college


A Guitar hero guitar controller


Ants
---
Below are all characters from TV shows. I'll link an image from the TV show so you can see what they look like!


Badtz Maru from Hello Kitty (References)


Diglett from Pokemon (Reference)


Dugtrio (Reference)


Magnemite (reference)


Magneton (reference)


Oddish (reference)


Wooper (reference)


Toilenator from Kids next door (Reference)


Knightbrace from Kids next door (reference)



Various Fun Vector Art
Contests, Fanart, requests and commissions
A Lot of these images are for fun, fanart, commissions, or other various requests.
These pokemon ones were all vectored by me! in order to create embroidered patches, I need to make a vector first.
A lot of these designs can be found as patches in my etsy shop!
Adventure time vector for a tshirt contest at WeLoveFine. Click the image to view on Deviant Art
---
I decided to do a few more Adventure time vectors. Click on them to view them on deviant art.
---
I Entered a star trek tshirt contest at welovefine. Click to view on Deviant art
---
I recently made this graphic for a team who plays pokemon. They use this graphic as a mascot for tshirts and other things used to represent their team.
---
This is my personal favorite pokemon, weavile. I vectored this to have it printed to be a decal on my car.
---
This one i made quite awhile ago, and can be found on deviant art.
---
And this vector i also did quite awhile ago as a christmas post card!
---
Pony Vectors
Each one of these My Little ponies were commission requests by various people. These are their "original characters" based off the new my little pony show. Yes, they are all vectored.

More examples of ponies: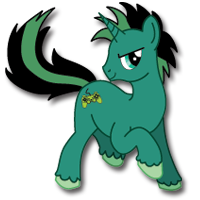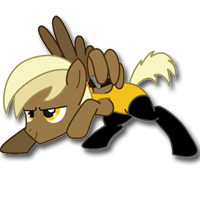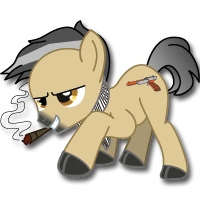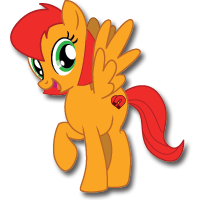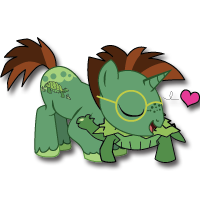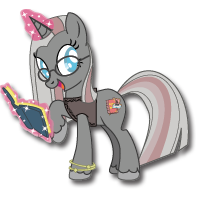 These three were completely designed by me and auctioned off to the highest bidder. They all found homes quickly! :)
  

The pony below is My character! Everyone had one, i wanted one too :)


The pony below was a little bit different style of commission!
Click on the image for more information! A customer had me vector HIS drawing for him

And Derpy here is a custom hand painted blind bag figure! She's obviously not vectored, but it was a fun little project :)

---
I also am part of the design team of BronyCon Staff. It's the largest convention of My Little Pony fans, and they have me design tshirts, banners, and other graphics for them.
This is Mane Event, one of BronyCon's mascots freaking out because she has too much to do on her checklist! Vectored for tshirts.
---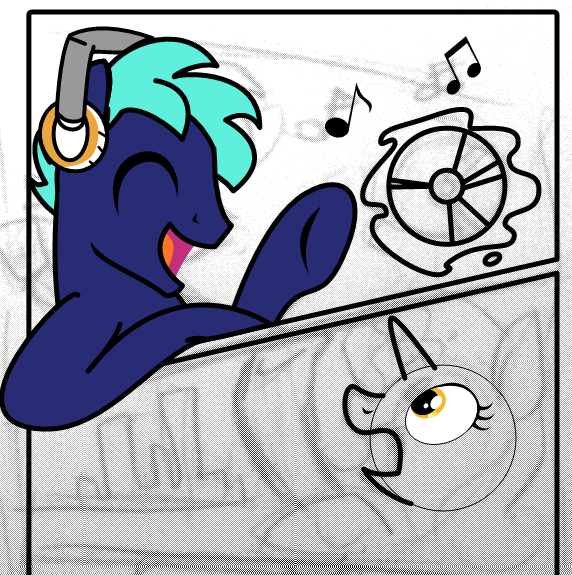 Bronycon has 3 mascots. This graphic was intended for another tshirt. Next to the final image is the beginning stages of vectoring. It was originally sketched out onto paper, photographed, then vectored
---
You can find a bunch more of my work at:
And pony related art and all my cross stitch patterns are here: